Announcing our new GDPR Practice - July 2017

The Trust Bridge came together to offer businesses a unique combination of expertise designed to ensure thaefcoming into force in May 2018
We are a team of highly qualified experts who will guide your organisation through the processes of ensuring your business handles personal data rights and consent in compliance with the General Data Protection Regulation, effective May 2018.
Our mission
Our mission is to provide organisations with superior quality consulting and practical solutions so that they can build trusted services that their customers can rely on, and can commend to other businesses, to ensure that their brands are those that customers want to associate with, and that end-users appreciate and investors recommend.
See the section GDPR in the navigation bar above
February 16th 2017 Round Table Discussion
We ran a great event on Feb 16th for some of our alliance partners, Avnet and IBM. With a short intro on the subject of Internet of Thing from Dave Lock at IBM and a great case study from Tim Heenan at Heineken, the round table discussion was lively and informative.
" fabulously well organised " RC
"Loved it thank you" AO
"It was a really good event last night" SE
Our next event is on April 6th and we are planning more for May so contact us iof you wouls like tio come along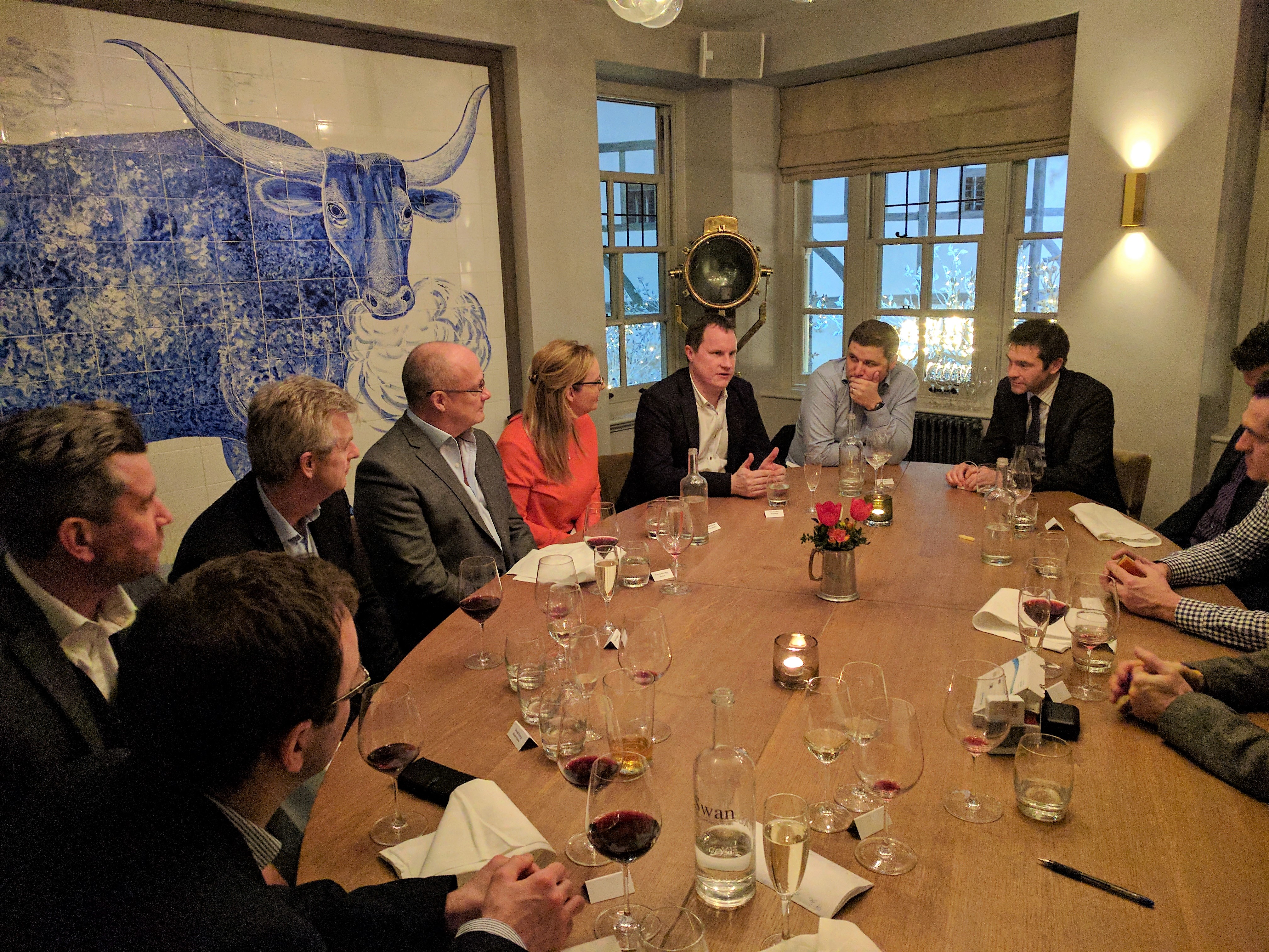 December 6th 2016
CONGRATULATIONS TO ONE OF OUR PARTNERS@ NOVASTONE
You may have heard that Novastone was recently named as one of the top fintech firms by the Financial Times. In their Future of Fintech Awards, Novastone was shortlisted by the FT along with four other early stage firms as a leading fintech innovator from more than 220 entrants.


Congratulations to Douglas and the team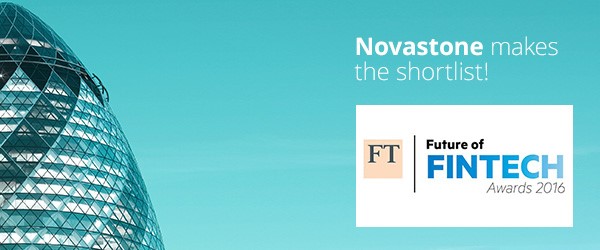 October 27th 2016, Edinburgh
The Bridge Group is at the BIOS conference in Edinburgh today and we are giving 2 seminars: Demystifying the Internet of Things. We are running a workshop for delegates looking at how the Internet of Things is changing the face of business in all sectors and why business should not ignore it!
It was a successful day at Dynamic Earth in Edinburgh; around 270 delegates from businesses across the country attended talks and seminars on Scotland's import and export markets. The full day conference was met with enthusiasm from all parties, generating a fresh outlook on trade and business in and around Scotland.

http://scotlandimportexport.com/2016/10/31/bios-20...

Thank you to everyone who came along.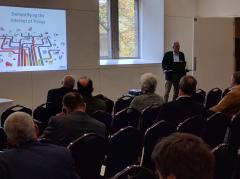 October 3rd 2016
The Bridge will be at the In Touch Networks launch event in Manchester on Oct 3rd to meet members and introduce them to the Digital Agenda and Innovation Seminar and Workshops. We are delighted to be working with In Touch and their members.

---
July 2016
Our first round table dinner was a great success. Sponsored by 2 of our technology partners, Avnet and Informatica, we had an animated discussion, led by Jean Francois Fava-Verde of Innovate UK, Penny Heyes of The Bridge, Danny Jennings (Avnet), and Greg Hanson of Infomatica.
We will be running more of these great events around the UK in the Autumn of 2016 - please contact us if you are interested in attending one of them
"Thanks for putting on a really good event last night. The venue, food and company were excellent and the debate was lively. It feels like we're part of a really high quality and complementary network to achieve some great things in the IoT market " TD (guest)
"Thanks all for a great event last evening. Many of these dinners can be quite dull affairs but I'm glad to say last night wasn't one of them. Good people and a good atmosphere. " GH (sponsor)
"Thanks very much for a wonderful meeting, discussion and dinner yesterday.Really enjoyed the discussions and I think the atmosphere and the dynamics you guys created contributed to an excellent event." AP(guest)
"Thank you for the invitation, I had a fantastic time, the discussions were so interesting" LM (guest)

The competition is coming ...but from where?